Francie Baldwin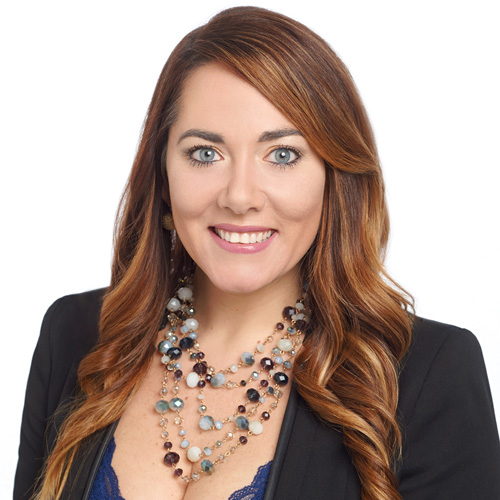 Marketing and Branding
You will never know you can fly if you don't take a leap. Working in such a rapidly changing environment makes every day exciting.
After spending years in the media industry, Francie started her own marketing company after meeting JT Foxx in 2012. She later took on all of the marketing for JT's business and brands in 2013. Proving herself to JT and others, her hard work and dedication to the company led her to become COO in 2018.
Before starting her own company, she had worked in marketing and mass media for companies that include Hearst, NBCUniversal, Comcast, and Fox Broadcasting. She has done a lot of work in social media, lead generation, and adapting social trends to generate business and build brands organically.
She now works with business owners and entrepreneurs around the world on building their personal and business brands, starting with what their business stands for and how to position and market the results that they deliver. This can be anything from developing websites, social media, marketing campaigns, and public relations. It doesn't matter where your business or brand is currently, it's about where you want it to go and finding the best way to get you and your business to that point.
Vikas Malkani
"Our clients say - If you merge the best of Deepak Chopra with the best of Anthony Robbins, you get Vikas!"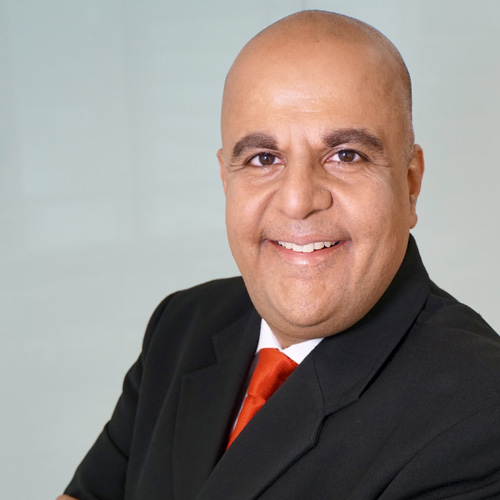 Vikas Malkani is a wisdom & business coach. He uses his proprietary 'Results Based Wisdom Coaching' methodology to empower people to enjoy a life of happiness, success, significance and legacy.
He has coached Hollywood stars, royalty, millionaires, sports champions, top CEO's, C-suite executives, award-winning entrepreneurs, educators, doctors, psychologists, life coaches, and countless others to maximize their personal and professional success.
Vikas is a thought leader on wisdom, and has been called the World's #1 Wisdom Coach, the Steve Jobs of Wisdom and a Spiritual Genius.
'Meditation Made Simple', a wisdom coaching program created by Vikas has been taught in over 15 countries across the globe!
Inspirational Speaker
An inspirational speaker and bestselling author, Vikas has shared platforms with legends like John Travolta, Vice President Al Gore, Mark Wahlberg, Hugh Hilton, Mel Gibson, George Ross, Mayor Rudy Giuliani, Dame Anita Roddick, Sharon Stone, Gene Simmons, Steve Wozniak, Wikipedia Founder Jimmy Wales and David 'Hitman' Foster.
Vikas received a 'Top Speaker' award at the Mega Success USA 2017 conference, where 2500 delegates from 71 countries attended and over 80 international speakers presented. Vikas was also a featured keynote speaker at the Asian Professional Speakers Convention 2018.
Corporate Coaching
Vikas has coached leading corporations like Rolls Royce, Proctor & Gamble, Siemens Healthcare, Nike, Ogilvy & Mather, Global Brand Forum, Sun Festival, Times of India Group, YPO, Airtel, YEO, ASTRO Malaysia, Avon Cosmetics, HSL Constructor, Abacus Capital, HCL Technologies, Chambers of Indian Industry, The Amicorp Group, Imperium Solutions and AngloAmerican to name a few.
Accomplishments
An authority and best-selling author on wisdom, Vikas is recognized as one of the world's leading teachers of meditation and mindfulness.
Vikas is also the founder of SoulCentre, Asia's Premier Personal Development Centre, and SoulKids, an award-winning training program for children.
Best Selling Author
Books authored by Vikas have been translated into over 8 languages.
The Little Manual of Happiness, The Little Manual of Success and The Little Manual of Meditation are international best-sellers.
Ndaba Mandela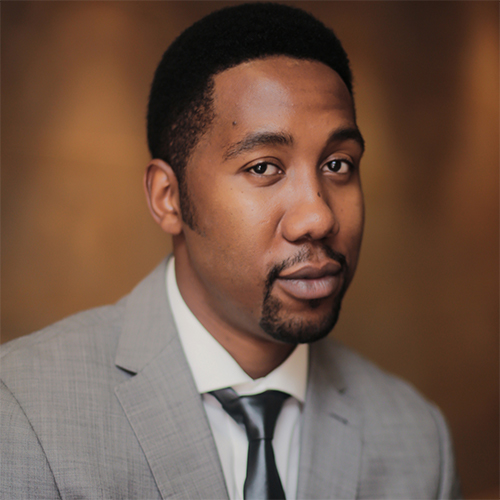 Nelson Mandela had a "long walk to freedom", yet his footprints still remain. Following in the footsteps of his beloved and iconic grandfather, Ndaba Mandela has taken the torch – and ran with it. Today, Nelson Mandela's legacy continues as Ndaba keeps its beacon of hope bright, fueling its fiery message that one person can make a difference. Thankfully for all, the legacy lives, as Ndaba was recently named one of the "28 Men of Change" by BET. Today, Ndaba is showing the world, through his actions and orations, that Nelson Mandela's voice and message of freedom still carries and rings true – sounded by a child that became a man under the warm embrace and expert tutelage of one of history's greatest teachers. He continues to keep Mandela on the world's mind.
Born in Soweto in the soul of Johannesburg (Jo'burg), Ndaba has come to appreciate the value of living in a cosmopolitan business hub surrounded by the hustle and bustle of city life. Shortly after he was born he moved to the Eastern Cape with his parents and Grandmother Evelyn Mase, where he spent the first years of school in a small town called Cofimvaba.
After finishing grade 2, Ndaba moved to Durban where he stayed with the Sisulu family and other relatives. Before he could settle in, he moved back to the big city of Gold (Johannesburg), with his farther, where he had to repeat grade 2 due to lack of English being spoken in the Eastern Cape. Continuing with his studies, he received a Bachelor's degree from the University of Pretoria in 2008, majoring in Political science and International Relations.
Shortly after that, he joined the Embassy of Japan in Pretoria working as a senior Political Consultant, focused mainly on South Africa. While working at the embassy he was chosen to represent his country in a business leadership and entrepreneurship programme in Jordan. This three-week annual programme, compiled by the Queen Rania Centre for Entrepreneurship in association with the Ahl Ali Group of Dubai involved participants from Jordan as well as Argentina. He then joined Investec Asset Management getting exposure to their asset management business before joining the business development area working as a client liaison officer in the client services area.
After a year he left to pursue his socio-economic development ambitions by dedicating his time to the foundation he founded called Africa Rising. Africa Rising's vision is to be a catalyst in creating a new breed of young Africans that will empower themselves to be at the forefront of Africa's development.
He also enjoys speaking engagements, talking about the Mandela Legacy and motivating the youth to know more about their origins and getting involved in community development and being a shining beacon of hope where ever they see fit, so they can be the change they want to see.
In general Ndaba is a man passionate about Africa, its people and concerned about its future. Although we face many problems on the continent at large there are many positive things that the global village does not know about Africa. In recognition of these misconceptions we have taken the active process in trying to address these misconception but more importantly engage the youth and the public as to how we can start the process of taking control of our destiny now.
On the lighter side of life, he enjoys listening to music and hanging out with friends and family during leisurely time. He believes that one should always keep an open mind and when the opportunity presents itself try something new, because you just might like it.
"Together as one we can accomplish anything" Ndaba Mandela